Printing Options
1. Photo Paper
4X8 (1 side) set of 25 $60.00
5X7 (1 side) set of 25 $90.00
2. Card Stock (Choices: Pearl, Art Linen, and Watercolor)
5X5 (2 side) set of 25 $110.00
5X7 (2 side) set of 25 $110.00
5X5 Trifold (6 sides) set of 25 $200.00
All Cards include white envelopes. Other envelope options are available for an extra charge upon request.
When submitting your order, I will require:
The number of the Christmas Card you selected (can be found at the bottom left of the larger image after clicking on the thumbnail)
The size of the card (i.e. 4X8, 5X7, or 5X5) and number of sides.
Your top 6 photos from your CD that you would like me to use on the card, and any writing on the card that is required.
How many sets of 25 cards you require.
Please allow 2 weeks for printing.
Click on the following categories to view samples: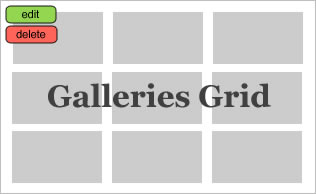 Need a gift for the hard person to buy for…try one of these options!
Click on the boxes below for more information: Can't think of a stocking stuffer!
Try an accordion album! Grandpa, Grandma, Auntie, Uncle, even Mom and Dad LOVE them! Display 10 images in the book for $40.00.
If you are interested in these options below, please email me at: photographybydawn@telus.net